Director Skills









Board Committee Structure
All committees are comprised of three independent directors, with the Audit Committee including at least one designated financial expert.
In addition to the overall guiding principles, each committee has adopted a written charter, approved by the Board of Directors, setting forth the purpose and duty of such committee.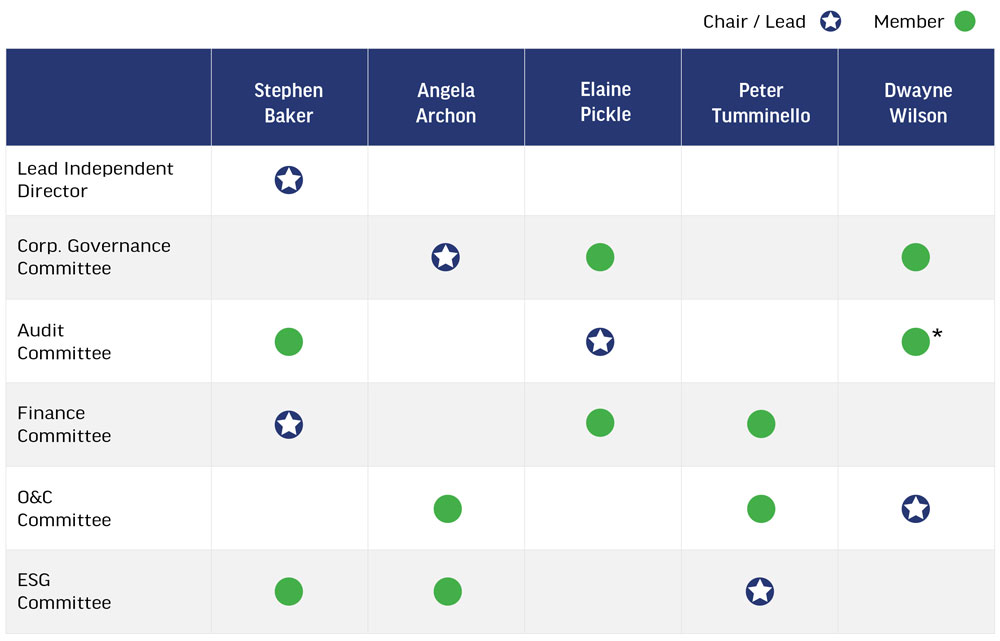 *The DT Midstream Board has determined that Dwayne Wilson's service on the audit committee of three other public companies does not impair his ability to effectively serve on the Company's Audit Committee.