Volunteerism and Philanthropy
Strengthening our Communities
At DT Midstream, we believe in putting our energy into making a positive difference in the places where we live, work and operate.
We awarded more than $1.5 million to a broad range of nonprofit organizations in 2019-2020, including grants for hurricane relief in Louisiana, youth literacy in Detroit and the performing arts in Pittsburgh.  Our sponsorship of mobile emergency services is saving lives in rural West Virginia.
Our employees are active volunteers and play an important role in where we direct our philanthropic giving. They understand the unique needs of their hometowns and neighborhoods. We listen closely to, and are grateful for, their guidance.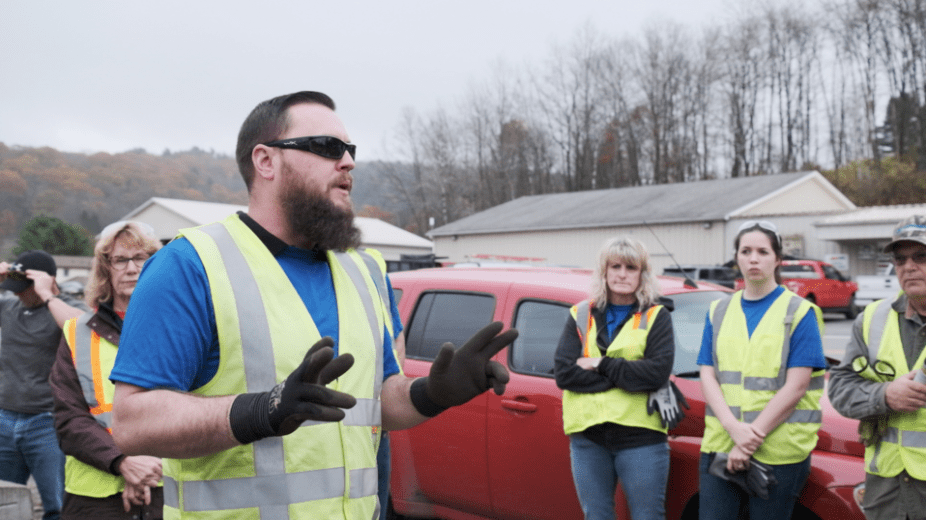 We are proud of our recent work and collaboration with the following partners:
Chestnut Mountain Boys Ranch, WV
Pennsylvania Environmental Action Council
Pittsburgh Opera
Mountaineer Food Bank, Gassaway, WV
Louisiana Hurricane Relief
Louisiana Food Bank Covid-19 Relief
Youth Literacy Program, Detroit
Community Foundation of Southeast Michigan, Detroit
Friends of the Cheat River, Morgantown WV
Claire Williams O'Neil Foundation, Susquehanna County, PA
Conservation Resource Alliance, Traverse City, MI
Cystic Fibrosis Foundation, PA
West Virginia University: Bringing the Emergency Room to The Front Step of Rural West Virginia
West Virginia Department of Education: Communities in Schools
Care Partners, Houston
DT Midstream and its employees worked with the Pennsylvania Environmental Council and local students to help restore a neglected wetland. (Above and at right)
It's an honor to support our local organizations, and our employees, for all they do to make our communities, and our world, better places for us all.